Video Chat to Get a Price or to Learn How-to Do-It-Yourself
Use Video Chat a Pro to get advice from skilled professionals in real-time, it is super simple. You don't need to download any apps or install any programs.
All you have to do is select your project category, choose a technician, check their reviews and schedule a video chat to learn how to fix it yourself.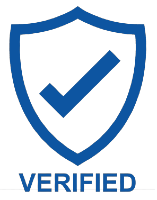 Video Chat with Verified Technicians to Learn How-to Fix It
We Verify the Pros and Businesses
Check for Valid Trade Licenses
Conduct Video Chat Interviews